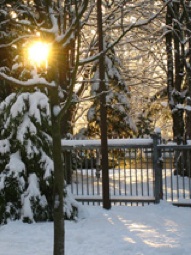 Welcome to the Canadian Studies Program and the International Canadian Studies Centre at UBC! Canadian Studies at UBC is a vibrant multidisciplinary community of students and faculty who critically engage Canada's past and present and seek to understand Canada's place in the world. With over 90 faculty in Arts working on aspects of Canada from the disciplines of Anthropology, Asian Studies, Art History, Economics,Film, First Nations Studies, French, Gender Studies,Geography, History, Literature, Political Science,Psychology, Social Work, Sociology, and Theatre, Canadian Studies at UBC spans a diverse range of interests and brings together important questions and debates about Canada from the humanities to the social sciences.
Through the generosity of David and Brenda McLean, Canadian Studies at UBC has the good fortune of being an endowed program and centre. "The Brenda and David McLean Chair in Canadian Studies" is currently occupied by the distinguished Professor of English, Margery Fee, a renowned scholar and teacher. The endowment also grants the Program an entrepreneurial role within the Faculty, allowing it to bring together multi-disciplinary initiatives and to support a range of academic events. We welcome your interest in the program and suggestions for partnership.
André Lamontagne,
Chair of the International Canadian Studies Centre and the Program in Canadian Studies.